Benefits

of Social Media Services
SMO Services allow you to reach and interact with share knowledge of product and services.
You can increase your Business from internet audience, local, national and international market.
Communication with the people and get review and ideas of Business products and services.
It is creating brand awareness and lead generation, increase sales, and revenues platform.
Build a link popularity and Gaining non-reciprocal links.
Products and Services ranking and consistent flow of traffic in search engine from social networking.
Publicity, Advertising and Branding for your business.
Customer directs connect to the clients.
Our SMO Packages $100 to $800
Our

Most and Modern Time

SMO (Social Media Optimization) Services.
Facebook Marketing
Facebook Account Setup
Facebook Fan Page Setup
Likes/Fans
Facebook Friends
Monthly Wall Posting
Wall Comments
Keyword Based Posting
Facebook Photo Album
Facebook Video Uploads
Facebook Group Post
Twitter Marketing
Twitter Account Setup
Twitter Regular Updates
Twitter Profile Design and Setup
Twitter Followers Mothly Basis
Monthly Tweets and Re-tweeting
Twitter Profile Submission
Keyword Based Tweets
Optimize Tweets
Twitter Apps Management
Twitter Image Uploads
Twitter Video Uploads
Google Plus Marketing
Google+ Account Set-Up
Write Applicable Posts
Google+ Followers
Monthly Post Regular Update
Goolge Plus Page Like
Goolge Plus Page Followers
Goolge Plus Page Like
Google Plus Community Followers
Maintain profile
Google Plus Creation
Goolge Plus Image Upload
Goolge Plus Video Upload
Pinterest Marketing
Pinterest Account Creation
Creation of Custom Business URL
Sourcing of Pin Board Content
Updating of Pin Boards
Pinterest Followers
Re-Pinning of Relevant Content
Following of Relevant Pinners
Pinterest Image Uploads
Pinterest Video Uploads
SMO Services is

Wait for Your Business

Connect with Local, National and International Users.
Social media plays a vital role in attracting more visitors. While most of the people are highly active on social media, it becomes imperative for a business to take up social media management services. Irrespective of what industry your business belongs too, your consumers are utilizing social media websites on an everyday basis, so keeping them connected with your brand can bring more sales. No matter what product or service you offer, there are consumers who are looking for brands who offer those products and services. Our expert SMO service can help your company stay connected with the customers and yield more leads.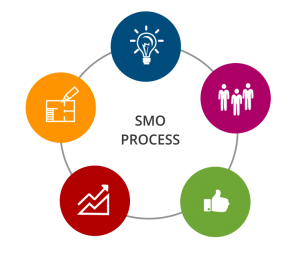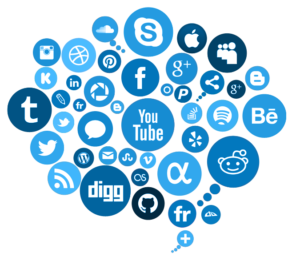 Social media is also a great way to know what your users are talking about your business and products. If your business is driven by a customer-centric approach, you need to respond to their issues. Our professional SMO services can help interact with your customers, focusing and spotlighting the positive aspects of your business, while courteously responding to the negative comments. Many companies and marketing executives do not have time to handle social media profiles and often neglect its importance. Count SEO has a team of certified social media management people who can help you achieve your marketing objectives and acquire a new audience following.
Small to Big Business Start Social Media in

Modern Marketing Trend.
Count SEO offers a complete social media marketing services to create and manage competent social media campaigns for your business. Our SMO services can save a huge amount of your time and generate more sales. We excel in Facebook marketing, Google marketing, Twitter marketing, Pinterest marketing and Instagram marketing, and we have successfully managed a number of campaigns. Our work proves that we know how to optimize your social media accounts to fulfill your marketing needs. Whether you are into real estate business or lifestyle products, we have a substantial experience managing SMO campaigns to convert your investment into more leads and sales. While other companies may use unethical strategies for your social media, our white hat methods can drive natural and organic traffic to your website. When you choose Count SEO as your social media marketing company, our knowledgeable and expert social media professionals will take time to learn about your company.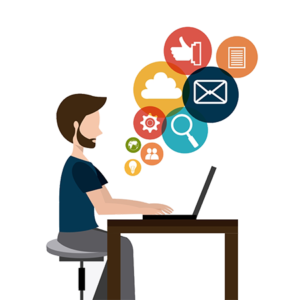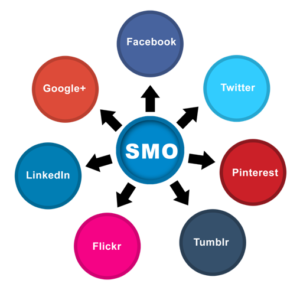 We will study your business objectives, your competitive strength and the value you offer. Our social media campaigns are designed to attract more audience, foster your brand and strengthen your relationships with the customers. To put it in another way, we will be your business representatives on social media channels.
Our social media management services go a mile beyond publishing messages and content. We are dedicated in making sure that your social media campaigns are well executed,s and deliver the results you are expecting. We value interaction and collaboration that allows us to work with our clients and carry out a plan that drives effective results. We do what we say, offering exceptional customer support, quality and on-time results, every time.