Benefits

of PPC (Pay Per Click) Packages
PPC Packages for Small to Big Business.
4 Packages select for the Pay Per Click.
You can Select CS17 to CS20 PPC Account Setup Fees or Charge.
In this Packages Minimum $75 and Maximum $300
Client Monthly Budget $300 to $1200
We provide best packages for the clients requirement
We provide Flexible and Variable Budget Setup.
The Time line of All PPC Packages 1 Month
Client Communication any time and Work Report with Monthly.
Business Target Local, City, Suburb, State, Country and World-wide.
Summary : Monthly Budget, Text Ads, Geo Targeting Setup, Conversion Tracking, Bid Setup, Ad Scheduling Setup, Keyword Optimization, Landing Page Optimization and Google Analytic Setup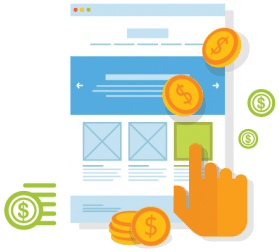 Affordable and Cheap

PPC (Pay Per Click) Packages.
Types of Ads
Text Ads
Videos Ads
Display Ads
Apps Ads
Keyword Optimization
GEO Targeting Setup
Ad Scheduling Setup
Positive Keyword Optimization
Negative Keyword Optimization
Ads Optimization
Conversion Tracking
Bid Setup
Ad Copy Optimization
Keyword Bid Optimization
Campaign Optimization
Landing Page optimization
Campaign and Group Setup
Analysis of whole Campaign
Google Analytic Setup
PPC Package: CS17
150 Keywords Per Campaign
$300 Monthly Budget
Client Communication 24*7
Monthly Report
PPC Package: CS18
300 Keywords Per Campaign
$600 Monthly Budget
Client Communication 24*7
Monthly Report
PPC Package: CS19
450 Keywords Per Campaign
$900 Monthly Budget
Client Communication 24*7
Monthly Report
PPC Package: CS20
600 Keywords Per Campaign
$1200 Monthly Budget
Client Communication 24*7
Monthly Report
PPC (Pay Per Click ) Management

Packages
In this competitive business world, where most of the customers search online for their desired products or services, having a strong presence on the internet becomes non-negotiable. If you are not present in the virtual world, you are not at all existing for your customers. To stay ahead of the game, you need to market your products online and PPC is considered one of the most effective online marketing strategies. PPC can instantly drive a large number of customers to your website and helps you achieve immediate results. At Count SEO, we are one of the leading Pay Per Click management service providers, offering affordable PPC packages starting from $50 per month.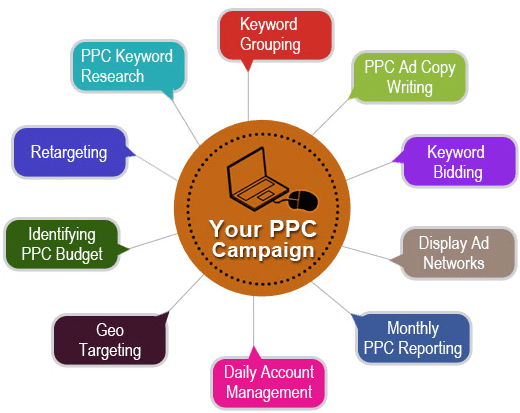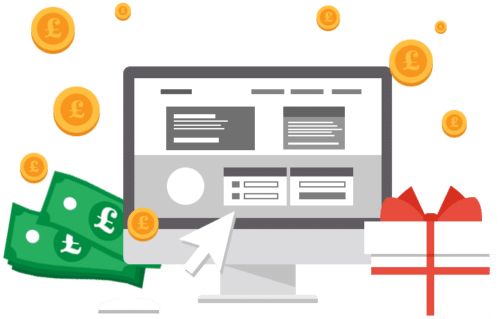 We have a proven record for helping small as well as big businesses in the New York, Chicago, Los Angeles, Houston, California, etc., improve the conversion rates. The needs and objectives of every business are different. While some companies use PPC to complement their online marketing strategies, other greatly rely on PPC for generating sales. We, Count SEO, understand that 'one size doesn't fit all', so we offer a range of PPC packages to suit your specific business needs. Starting from $50 per month to $200 per month, our packages are very reasonably priced and suitable for every budget. When you choose any package, you are also allowed to switch between packages as your business demand changes, meaning you are never locked in our packages. Thus, you will find us the most flexible and cheapest PPC management provider in the whole of the USA.
PPC Packages – PPC Management Packages for

Small to Big Business
Our PPC packages are not only cheap, but they are also well-structured. We also take care of the return on the investment factor of our clients. Your business is as crucial to us as it is to you, so we develop an effective PPC campaign so the people in your localities get to know about your products and services, and click on your advertisement and shop from your online store. Regardless of what PPC management package you choose, our basic activities include PPC keyword research, keyword grouping, Google AdWords account set up, PPC Ad copy writing, keyword building, geo targeting, monthly PPC reporting, daily account management and re-targeting. We also offer 24*7 customer support, so should you be in any problem, we are always available to solve your issues.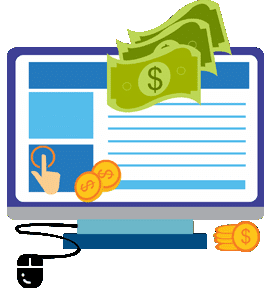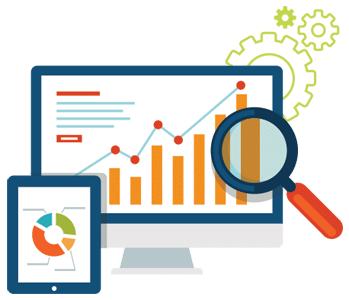 PPC is often done wrongly if you consult an incompetent company. It is often regarded as the waste of time and resources if not implemented correctly. But, the research says that the best performing companies and startups show you full-fledged use of PPC. Meaning, PPC campaigns can yield unexpected results if executed in the right way. Therefore, if you are looking for an experienced and expert PPC company to generate more leads and improve conversions, look no further than Count SEO. We have a pool of Google certified PPC professionals, having vast experience in managing PPC campaigns for over a decade. We have already delivered jaw-dropping results and we continue to do so.